An always different journey, a tasteful journey characterized by unexpected and wonderful destinations. All this is possible with TubeORIGINAL creams: each jar is a plane ticket that will take you to distant places without leaving home. And, with you, you can bring whoever you want, whenever you want. You will be the chef, alone or with the group of people you love.
The award-winning Chef Luis Dias loves the TubeORIGINAL project. This is why he decided to sign the experience which bears his name.
From his creative flair was born the proposal of a tube with three particular creations and the result of the combination of special flavours, which can be combined with both meat and fish-based dishes.
Have fun and dare with TubeORIGINAL.
The tube contains 3 jars:
Nocellara green olive tapenade (100gr)
Red onion cream with balsamic vinegar (100gr)
Red beetroot cream with rose water (100gr)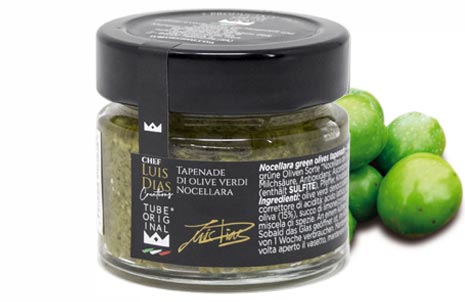 Nocellara Green Olive Tapenade 100g
In perfect symbiosis with cheeses and "caprese". Exquisite and fresh on fish fillets and to accompany meat main courses.
Red Onion Cream with Balsamic Vinegar 100g
Ideal to accompany mature cheeses and roast meat. Excellent for flavoring pizza and fish-based recipes.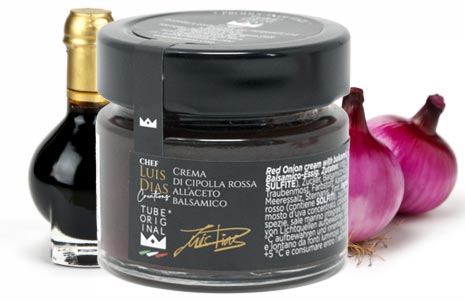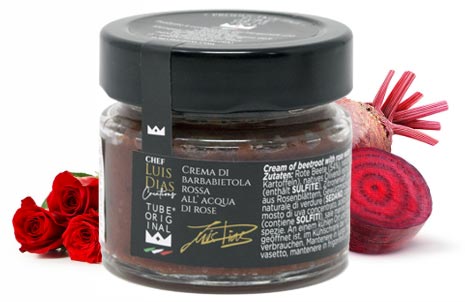 Red Beetroot Cream with Rose Water 300g
The original touch on pizza and homemade pasta. Flavor and color that enrich risottos, meat dishes (pork, veal) and fish. Tasty base for decorations and combined with TubeORIGINAL White Truffle Cream.