Salt!
Datterino Giallo al Naturale Così Com'è 540g
-10%
Sweet and balanced, the yellow datterino is enhanced with a light and fast cooking. Perfect in fish-based preparations, surprising in creams. It should be drained from the preservation liquid. To give a touch of color to mixed vegetable, pasta and rice salads, it is perfect for preparing bruschetta and canapés, garnishing pizzas and flavoring delicate fish fillets at the last minute.
Net weight: 540 g
Drained Weight: 320 g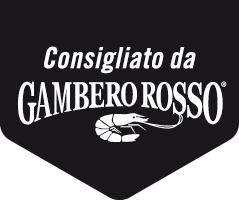 In stock
Vegetable preserve of yellow datterino cherry tomatoes, stabilized by heat treatment.
Additional information
Weight
0.84 kg
Dimensions
10 × 10 × 12 cm
Net weight

540g

Drained Weight

320g

Method of conservation

Keep in a cool and dry place. Once the container has been opened, if not completely used, store in the fridge (1 ÷ 4 ° C) for a maximum of 3 days.

Nutritional values

Nutritional values (average values per 100 g)
Energy 108 kJ / 26 kcal
Fat 0.12 g - of which saturated 0.03 g
Carbohydrates 4.6 g - of which sugars 4.2 g
Fiber 1.5 g
Protein 0.8 g
Salt 0.01 g
* The salt content is exclusively due to the naturally present sodium (Na 0.003 g)

Ingredients

Yellow "Datterini" tomatoes (of Italian origin from integrated production), water. Acidity regulator: citric acid - E330.

Producer

So As & #039; it is