Salt!
Datterino Rosso in Acqua di Mare Così Com'è 350g
-16%
The sweet roundness of the Piana del Sele Red Datterini and the purified Sea Water are two perfect ingredients to use together to enhance risotto and fish dishes. Seawater is more than just water and salt, it contains a full range of minerals and trace elements in optimal shape, proportion and balance.
Net weight: 350 g
Drained Weight: 210 g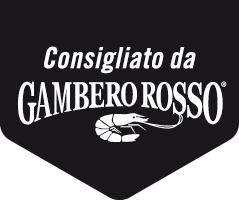 In stock
Vegetable preserve of cherry tomatoes type red datterino, stabilized by heat treatment.
Additional information
| | |
| --- | --- |
| Weight | 0.58 kg |
| Dimensions | 7 × 7 × 11 cm |
| Net weight | 350g |
| Drained Weight | 210g |
| Method of conservation | Keep, in, a, cool, and, dry, place, once, open, the, container, if, not, used, completely, keep, in, fridge, (1 ÷ 4 ° C), at the, , Three days. |
| Nutritional values | Nutritional, values, (average, values, for, 100, g), Energy, 135, kJ, /, 32, kcal, Fat, 0, 19, g, -, of, which, fatty, acids, saturated, 0, 05, g, Carbohydrates, 4, 8, g, -, of, which, sugars, 3, 7, g, Fiber, 1, 9, g, Protein, 0, 8, g, Salt, 0, 49, g |
| Ingredients | Red tomatoes, "Datterini", (of, Italian, origin, coming, from, integrated, production), sea, water, (20%), water. |
| Producer | So As & #039; it is |