With creams 
TubeORIGINAL
 you can be the protagonist of an ever-changing journey, a journey of taste characterized by unexpected and wonderful destinations, while remaining seated at the table. Experiment and dare with creams
 TubeORIGINAL lines
 to live a new experience every time, adding ever-changing nuances to your dishes.
You will be able to return your mind to the places of your heart and travel in the company of friends towards new wonderful destinations. There 
Selection Chili Pepper line</strong> it is a trio of jars with Calabrian chilli pepper creams with a lively flavour. Ideal for accompanying appetizers, filling canapés or croutons, chilli creams add spicy notes to your dishes that tickle the palate.
The tube contains 3 jars:
Chilli cream (80gr)
Chilli Compote (80gr)
'Nduja (90gr)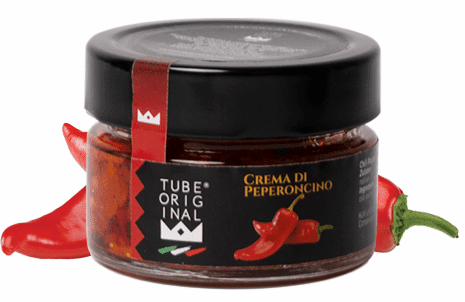 Chilli Cream 80g
A chilli cream ideal for spicy lovers, to spread on
bruschetta, croutons and canapés during the aperitif, or for
flavor grilled meat and vegetables.
Chilli Compote 80g
Sauce with a semi-soft consistency and a sweet flavor with an aftertaste
spicy. Perfect to accompany meat, cheese, or even for
reinvigorate the flavor of desserts.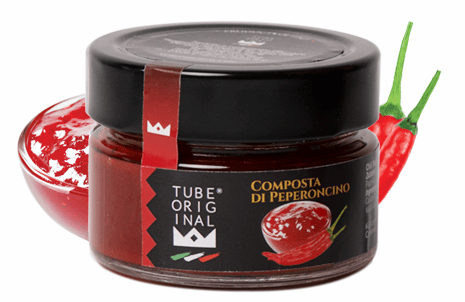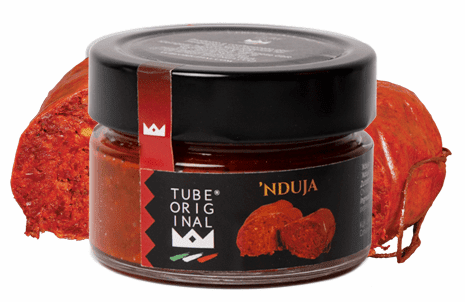 'Nduja 80g
Excellent on bread or to flavor pasta sauces, the 'Nduja, with notes
with a strong flavour, it is the typical cured meat from Calabria, all to be spread and eaten
enjoy.