The Cook Flour has an elastic and resistant gluten, ideal for long leavening doughs. The elastic gluten and soft starch favor the formation of doughs with excellent hydration, light, with perfect leavening, satisfying the needs of the best pizza masters. Ideal for long leavening doughs and for Neapolitan pizza.
Type of flour
00
Bakery
W 300/320
Proteins
13,00%
Elasticity
P / L 0.50 / 0.60
Leavening
Long
Recipes with this product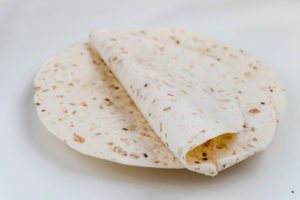 Recipes
There is nothing simpler and tastier than a good Piadina Romagnola, a poor recipe with ancient origins loved, but loved and appreciated all over the world.
Keep reading "