the flour for Pizza type 1 it is made with type "1" soft wheat flour, vital wheat germ, durum wheat semolina and natural sourdough powder, already perfectly dosed for complete leavening and maturation of the dough.
The flour for Pizza type 1 it is very simple to use and is ideal for preparing flat pizza and pan pizza, thick and soft or crunchy; it will give you an explosion of unique aromas and flavours, in the name of the tradition of one of the symbolic dishes of Italian cuisine.
Average Nutritional Values
100g
Energy value
1,455 kj
348 kcal
Fat
of which: saturated fatty acids
1.5 g
0.28g
Carbohydrates
of which: sugars
71g
1.9g
Fibers
3 g
Proteins
12.4g
salt
0.05g
Type of flour
1
Bakery
W 290/310
Proteins
12,50%
Leavening
Long
The Molino Vigevano
Molino Vigevano was born in 1936, in the province of Pavia in Lombardy, a land rich in milling tradition. The founders of Molino Vigevano brought tradition, knowledge and passion to the heart of Lomellina, still preserving intact those atavistic values, born from the completely rural matrix of white art.
Recipes with this product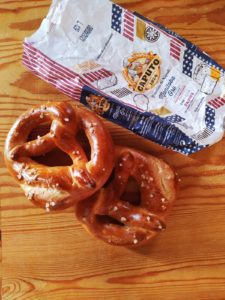 Recipes
The Brezel is a type of bread very popular among populations of Teutonic origin, and therefore widespread especially in Germany.
Keep reading "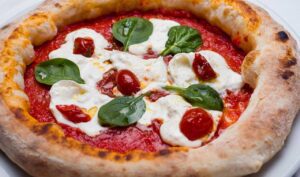 Recipes
It can be said that pizza is the most popular dish in the world and, certainly, one of the most popular. The pizza itself has origins
Keep reading "