Since 1924, Molino Caputo has been processing wheat with generosity and passion, to offer the highest quality flours to professionals and enthusiasts of the White Art.
Take advantage of the best offers and the kits we have selected for you!
The best tomato preserves including As is, recommended by Gambero Rosso.
NobiliRadici slowly and sweetly produces preserves, including jams and marmalades, accompanying sauces and honey. No additives, no preservatives or dyes. Only products of nature.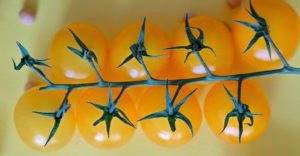 Curiosity
The Yellow Campano Tomato is grown mainly in the province of Naples and in the surrounding provinces. The main varieties recognized in the area are the Yellow Tomato
Keep reading "
Buy flour online and more!