Delivery throughout Europe of Italian 100% products
Since 1924, Molino Caputo has been processing wheat with generosity and passion, to offer professionals and enthusiasts of the White Art flours of the highest quality, produced in full respect of raw materials and tradition.
The Verticelli farm extends in the Alto Casertano area, in the Vairano Patenora plain, for about 60 hectares planted with cereals, vegetables and fruit, with the utmost respect for nature and environmental sustainability.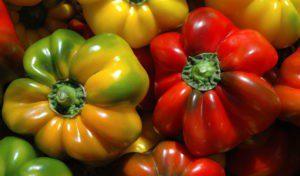 Curiosity
Papaccelle, also called "paprecchie" or "pupaccelle" are small, globular peppers grown throughout Campania. round, of an intense red color or
Keep reading "
Buy flour online and more!