From the research and development of the Caputo Mill was born Cloud: a careful selection of natural 100% raw materials without additives or preservatives that ensures volume and softness of the dough thanks to the high fermentation capacity naturally present in the grains, which makes the doughs easy to digest.
There Nuvola Caputo flour it is suitable for direct doughs up to 18/24 h of leavening, they will get light doughs with large alveolations.
Cloud it is a word that is associated with many concepts: lightness, impalpability, softness, but above all melt-in-the-mouth consistency that dissolves in the mouth, a bit like cotton candy.
Nuvola is a whole new line of flours that Mulino Caputo he dedicated primarily to contemporary doughs. The contemporaneity in white art is a real school of thought which aims to obtain: excellent alveolation, zero chewing, lightness, meltness, digestibility through greater hydration and an increase in the leavening and maturation times of the dough.
Ingredients: Type "0" soft wheat flour
Without the addition of additives and enzymes
Contains gluten. It may contain traces of soy
Keep in a cold and dry place
Average Nutritional Values
100g
%AR * / 100g
Energy value
1,502 kj
352 kcal
18%
Fat
of which: saturated fatty acids
1.0 g
0.2 g
1%
1%
Carbohydrates
of which: sugars
72 g
1 g
28%
1%
Fibers
3 g
Proteins
12.5 g
25%
salt
0.006 g
0%
Recipes with this product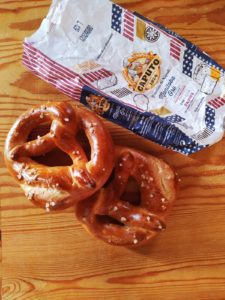 Recipes
The Brezel is a type of bread very popular among populations of Teutonic origin, and therefore widespread especially in Germany.
Keep reading "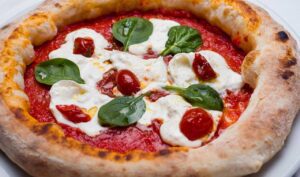 Recipes
The Origins of Pizza It can be said that pizza is the most popular dish in the world and, certainly, one of the most popular. Pizza
Keep reading "