L'extra virgin olive oil Terre Aurunche PDO, according to the production disciplinary, requires the use of olives coming for at least 70% from the cultivar "Sessana". La Sessana originates from the production area from which its name derives, the town of Sessa Aurunca, the largest municipality in the production area, while the minor cultivars envisaged (Itrana, Carnelian and Tonacella) originate from the neighboring territories and represent an equally important heritage of local biodiversity.
L'Terre Aurunche extra virgin olive oil it has excellent physical, chemical and organoleptic characteristics, with an acidity lower than 0.60 and a good content in polyphenols; taste with good bitter and spicy tones, a color ranging from straw yellow to more or less intense green. These characteristics, in addition to the particular varietal composition of the cultivar Sessana, are also due to the simultaneous presence of a mild climate and a volcanic soil, rich in macroelements and microelements essential to the production of olives and quality oil.
The production area is located in the northern part of the province of Caserta, in the area around extinct volcano of Roccamonfina, in the olive groves of the municipalities of Caianello, Carinola, Cellole, Conca della Campania, Falciano del Massico, Francolise, Galluccio, Marzano Appio, Mignano Monte Lungo, Mondragone, Rocca D'Evandro, Roccamonfina, San Pietro, Sessa Aurunca, Sparanise, Teano and Tora and Piccilli.
The surface of the olive groves involved in the production of thisextra virgin olive oil DOP it is estimated at around 6,000 hectares, for an average annual oil production of around 18,000 quintals per year.
From the producer to the table
II Porto di Mola oil mill  rises on the slopes of the volcano off of Roccamonfina, with his gaze turned towards the Appian Way. A small corner of paradise which, thanks to the peculiar characteristics of the soil, is able to give its products a unique and peculiar flavor, which contains all the scents of the historic "Land of Work".
The Frantoio is located near a ancient Roman trading port, found in an archaeological excavation in 1992, which inspired the name of the company. In this territory theOlive oil it was already transported in ancient times, acting as a hub between the traders and producers of the area, who started a tradition that is still alive in the modern Frantoio.
Thanks to its geographical position, in the center of a basin rich in olive groves in the Roccamonfina Regional Park - Foce Garigliano, the Frantoio welcomes olives from all the neighboring municipalities: Galluccio, Conca della Campania, Mignano Monte Lungo, Sessa Aurunca, Teano, Suio, Rocca d'Evandro, San Vittore Del Lazio and many others in the vicinity.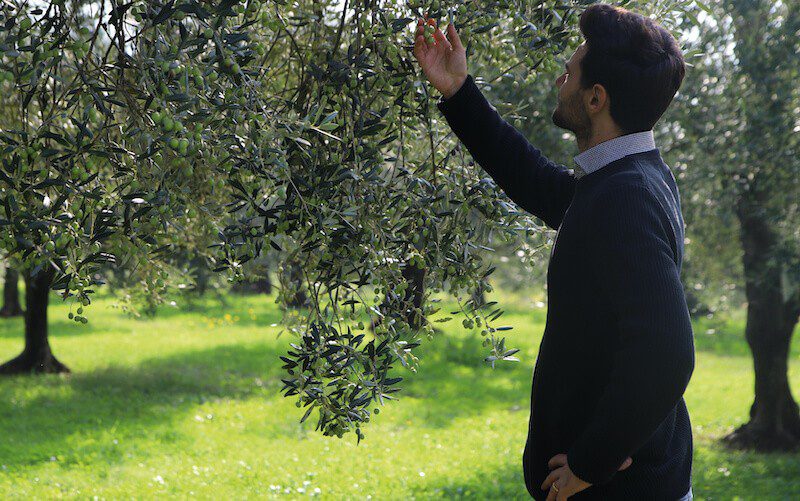 You might be interested in these products ...