There Classic Caputo Flour it is produced at low extraction without damage to proteins. The Mulino Caputo recommends this flour for doughs with short rising times. Excellent for a light bread with soft, white crumb.
Ingredients: Type "00" soft wheat flour
Without the addition of additives and enzymes
Contains gluten. It may contain traces of soy
Keep in a cold and dry place
Average Nutritional Values
100g
%AR * / 100g
Energy value
1,481 kj
349 kcal
18%
17%
Fat
of which: saturated fatty acids
1.0 g
0.1 g
1%
1%
Carbohydrates
of which: sugars
73 g
1 g
28%
1%
Fibers
2.5 g
Proteins
12 g
23%
salt
0.017 g
0%
Recipes with this product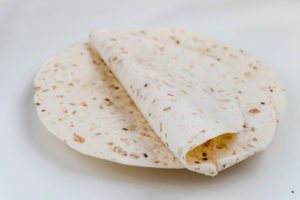 Recipes
There is nothing simpler and tastier than a good Piadina Romagnola, a poor recipe with ancient origins loved, but loved and appreciated all over the world.
Keep reading "